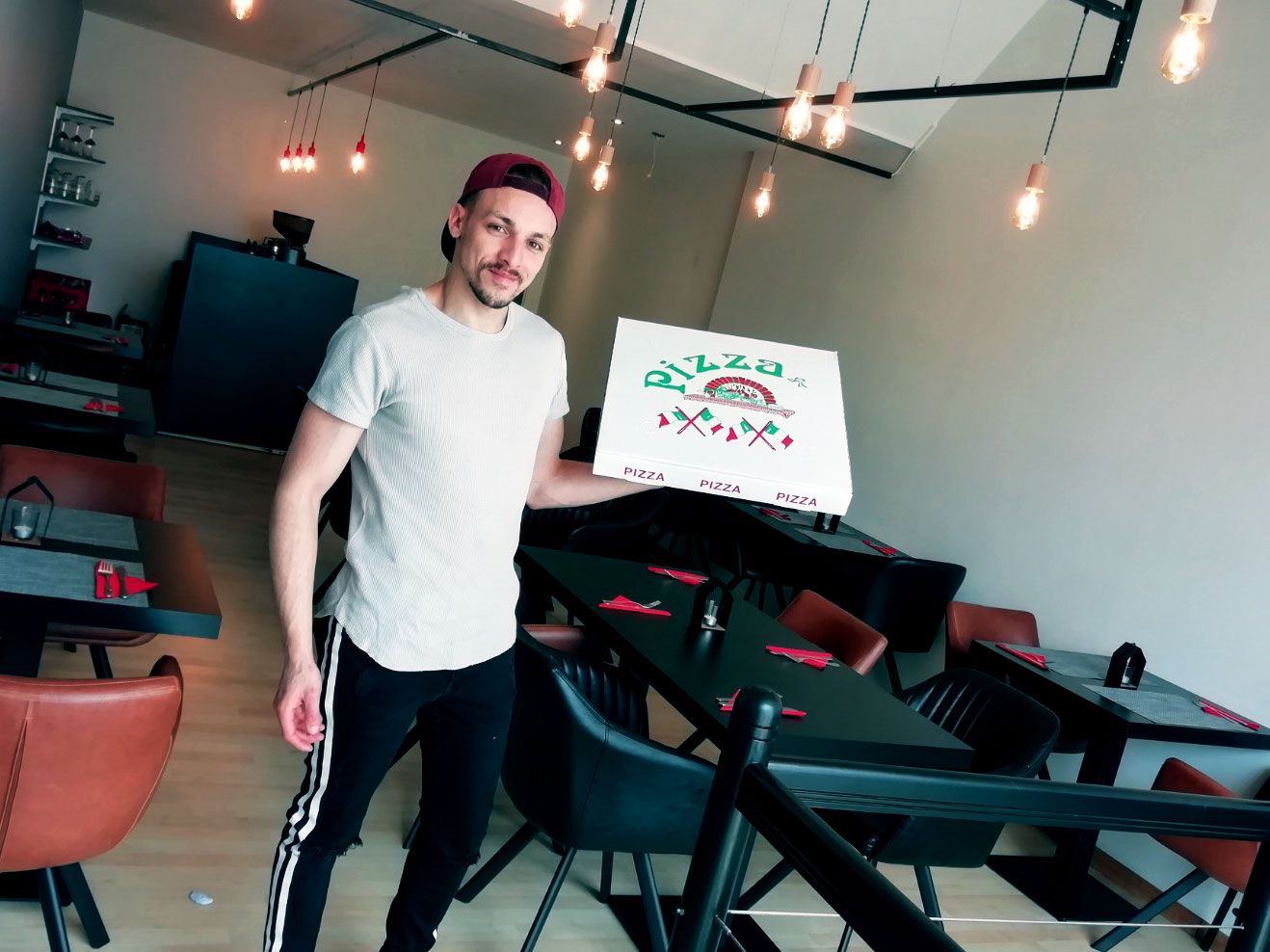 Kaled Charfadi, chef-kok en eigenaar van The Italian Chef.
Voor een fijne en lekkere Italiaanse ervaring ben je bij The Italian Chef op het juiste adres, wij bieden verse en kwaliteitsvolle Italiaanse gerechten aan. Je kan hiervoor terecht bij ons in het restaurant of voor een gezellige avond thuis kan je onze app gebruiken en zo een levering aan huis krijgen.
Hygiëne en kwaliteitsvolle producten staan op de eerste plaats bij The Italian Chef. Elke keer weer die verse pizza of pasta! Twijfel niet en neem een kijkje op onze website, maak kennis met ons en kom meer te weten over onze Italiaanse keuken!
Indrukwekkende gerechten met mooie ingrediënten, die je in luttele minuti op tafel hebt. De Italiaanse recepten hebben het. Van pizza en pasta tot tiramisu en melanzane. Wij houden ervan.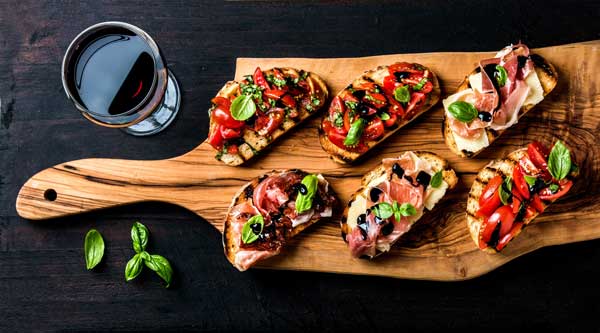 Lekker Italiaans antipasti
Start je Italiaanse ervaring met onze lekkere voorproevers, vers bereide tapas, gambas of verfijnde lookbroodjes.. Dit is een fijne starter voor wat nog te wachten staat!

Let op! Deze deals gelden enkel in het restaurant zelf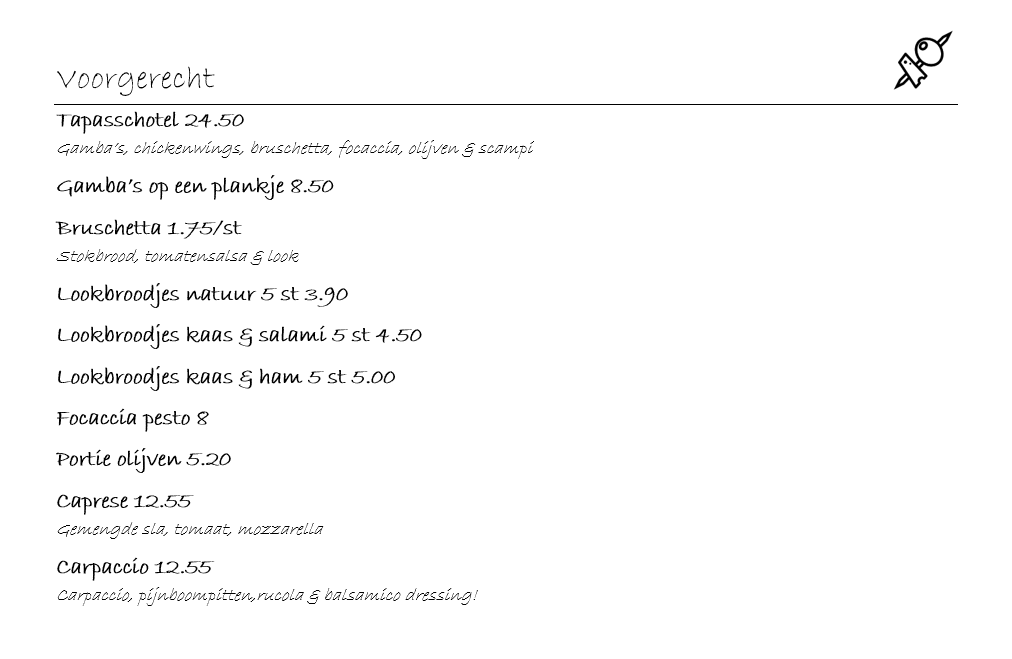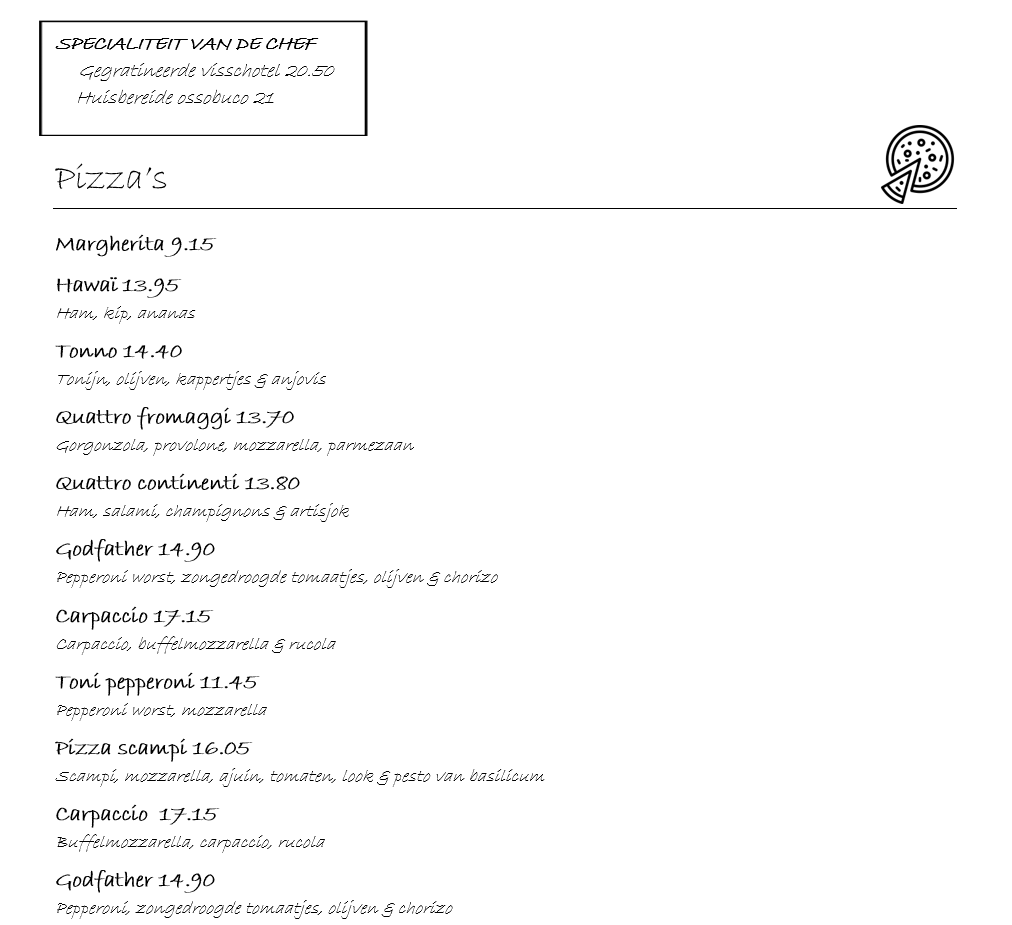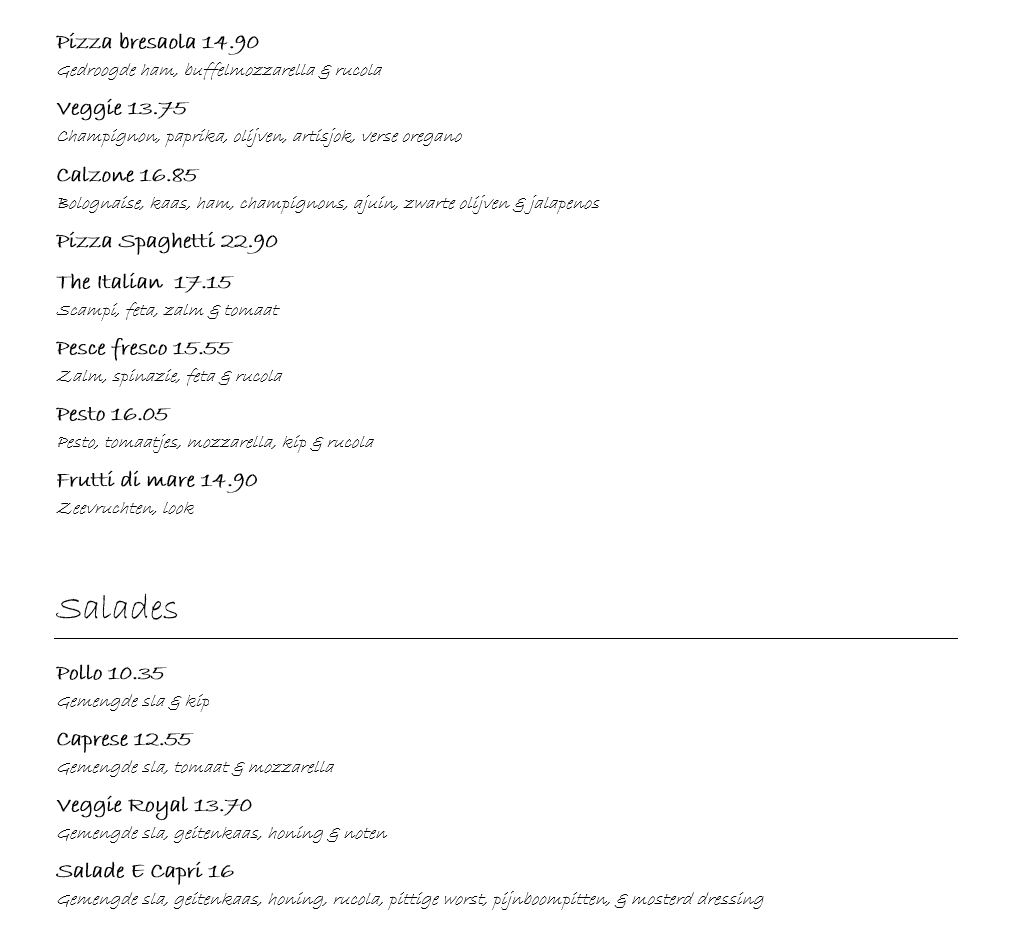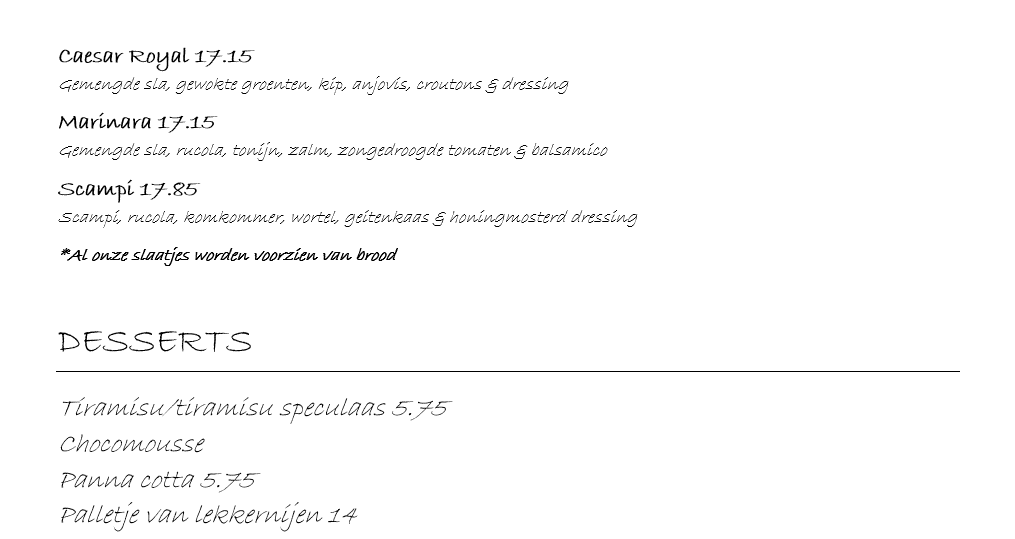 Openingsuren:
Maandag:  16:30 – 22:30
Dinsdag:  16:30 – 22:30
Woensdag:  16:30 – 22:30
Donderdag:  11:00 – 13:30
16:30 – 22:30
Vrijdag:  11:00 – 13:30
16:30 – 22:30
Zaterdag: 16:30 – 22:30
Zondag:  16:30 – 22:30